Topics
Information
"VISVIM GENERAL STORE" and "VISVIM GALLERY" Grand Opening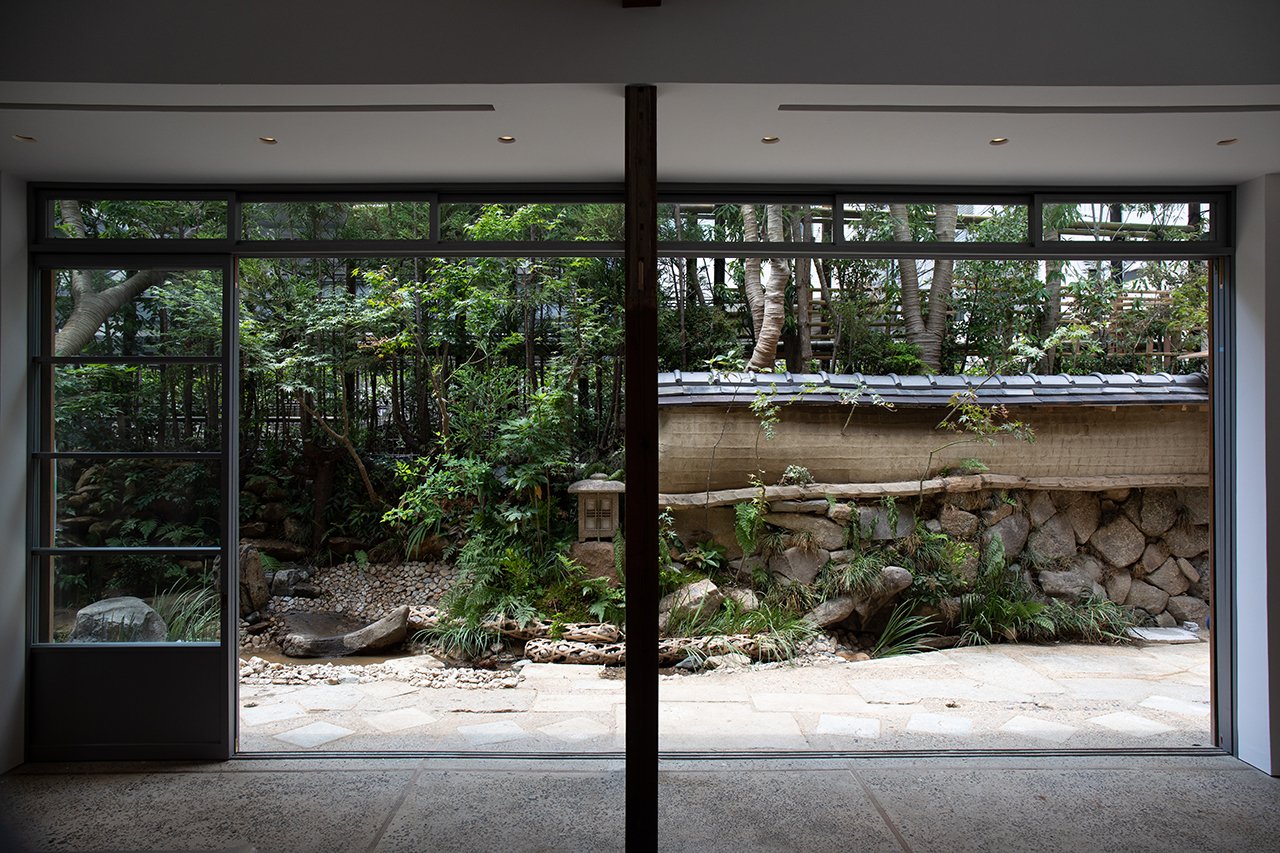 VISVIM GENERAL STORE and VISVIM GALLERY are new concept spaces from visvim based in the Naka-Meguro area of Tokyo that will be having their grand opening on Saturday, July 16th.
In 2019 alongside the Meguro River, WMV VISVIM TOKYO opened its doors, originally a single-family home built during the 1970's which was converted into a retail space. For the opening of VISVIM GENERAL STORE and VISVIM GALLERY two additional homes were refurbished to extend and connect the back of the original house resulting in an expanded site. The concept of the new space as indicated by its name is that of a "general store".
Before convenience stores and home improvement stores were the norm, any town big or small had several general stores that helped support the day to day lives of nearby people. Many of them were small stores that operated within a designated space inside their own homes, selling a wide variety of goods ranging from food items to daily necessities, stationery, handicraft, and gardening products amongst other things. When you think back and visualize all the goods that filled the shelves of these small stores it felt like the individual tastes of each shop keeper were reflected in the offerings, which made many of these stores unique and interesting. These stores were not only places that sold things, but rather much more. They acted as a community gathering place where localized communication was possible, and one could stop in to converse with the shopkeeper or customers could interact with each other.
VISVIM GENERAL STORE will feature visvim and WMV product alongside Indigo Camping Trailer, Contrary Dept, PEERLESS, Little Cloud Coffee and Subsequence. Products as well as content from every brand to date will be widely represented in this space. We also plan for an area of the shop to be used as a gallery space.
As these general stores were from the past, it would make me happy if our store became a place beloved and familiar to many. We look forward to your visit soon.
VISVIM GENERAL STORE / VISVIM GALLERY
1-22-11, Aobadai, Meguro-ku, Tokyo
+81 (0)3 6452 4772
Business Hours: 11:00 - 20:00
***
The design and direction of the store is done by Hiroki Nakamura following his work for the WMV VISVIM TOKYO store. The pewter counter characterized by its dull luster was carved out by a craftsman using a small blade. The washed and scrubbed out floors, the Japanese plaster walls, along with the fusuma sliding paper doors adorned with a katazurizome decorative detail will be incorporated in new form for VISVIM GENERAL STORE and VISVIM GALLERY. Also acting as a symbol for the store, the traditional Japanese garden is the work of Master Sadao Yasumoro which has been designed to connect the 3 separate buildings including the original WMV VISVIM TOKYO. Soon we will introduce rare footage of the store coming together with a focus on how the garden came to be as well as additional contents regarding VISVIM GENERAL STORE, VISVIM GALLERY, and the work of Sadao Yasumoro as a "Dissertation" feature and on the Subsequence official web site (Subsequence.tv). We hope you enjoy a view into how the deliberate handiwork gradually transformed into the store and garden.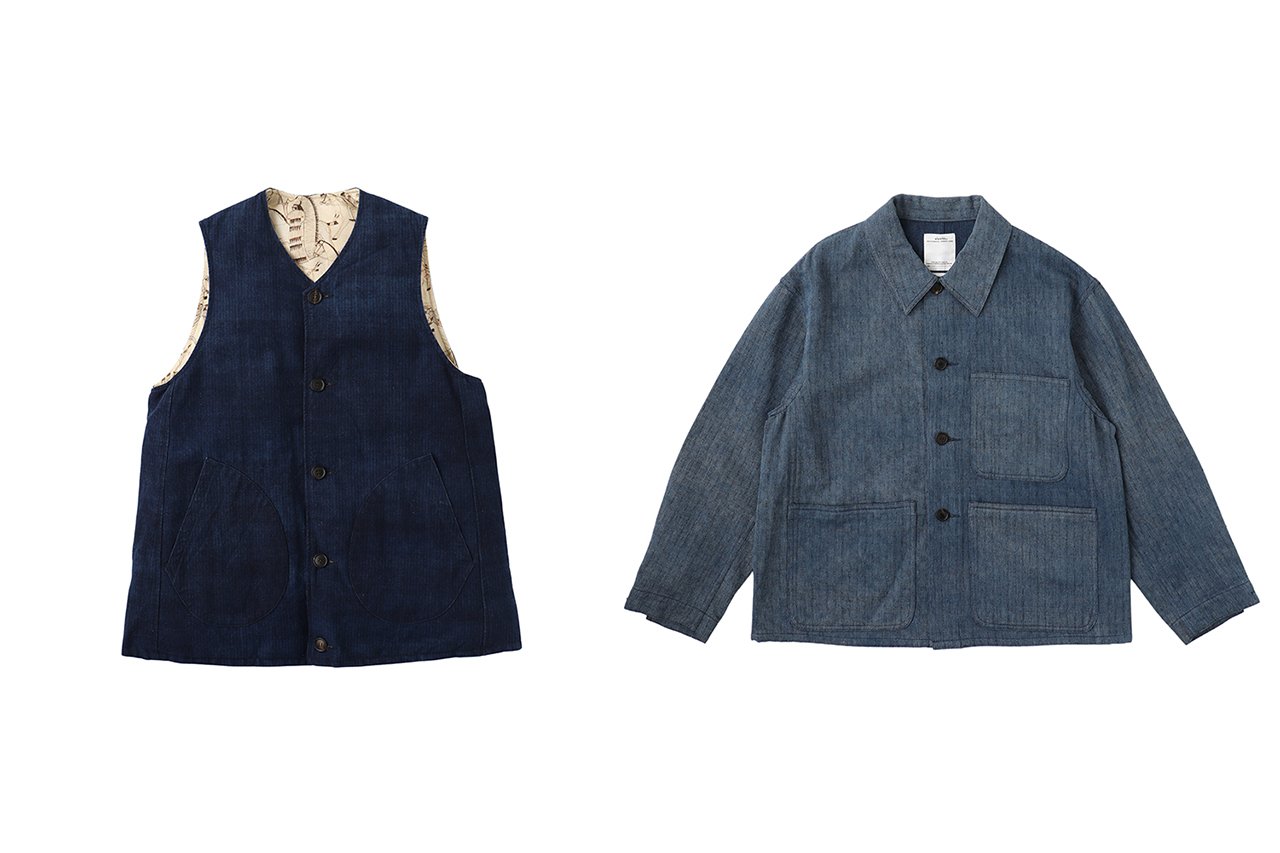 Items scheduled for release
0122305013001 KORA DOWN VEST *VISVIM GENERAL STORE EXCLUSIVE
0122305013002 BAKER COVERALL(W/L) *VISVIM GENERAL STORE EXCLUSIVE
0122405013001 IRIS JKT *VISVIM GENERAL STORE EXCLUSIVE
0221902002002 VIRGIL BOOTS
0222902002001 GRIZZLY BOOTS
0222903003021 EXCELSIOR II CAP (N.D.)
0222903003022 BUCKET CAP (N.D.)
0222905008005 HAKAMA PANTS
0222905013003 INSULATOR DOWN VEST KOFU
and more
Please note the following information for 7/16 (Sat).
We will be holding a ticket lottery draw prior to determine the order in which customers may enter the store, to avoid overcrowding the venue on the day. Please see below for details.
The raffle for admission tickets will be conducted on a first come, first serve basis at WMV VISVIM TOKYO store location.
Please be aware that items may sell out, and that holding a ticket does not guarantee you will be able to purchase a particular item.
Any admission tickets that are lost will not be replaced or reissued. Entry will not be granted without a ticket.
[7/12-7/13] Ticket lottery application
[7/14] Raffle participants will be contacted regarding results of the draw *If you are unable to come during the designated time on the ticket the day of the opening the admission ticket will become invalid.
[7/16 11:00] Opening time
Please contact the store below for further details.
WMV VISVIM TOKYO
1-22-1 Aobadai, Meguro-ku, Tokyo
+81 (0)3 6303 3717