Dissertation
Goodyear Welt
We have manufactured and continue to manufacture Goodyear welted shoes for many years now.
We have manufactured and continue to manufacture Goodyear welted shoes for many years now.
The quality of manufactured footwear has made significant strides since the invention of this revolutionary construction method that happened over 200 years ago. One of the characteristics of this construction method is that the more the shoe is worn, the better the leather of this vegetable-tanned upper molds to your foot. The natural cork underneath the midsole sinks from the weight of your foot and molds your footprint inside the shoe. A pair of boots that fits your feet perfectly can feel like an extension of your body, and the more they are worn, you may notice the soles becoming worn out. When you encounter a pair of boots that fit so perfectly, we imagine it becomes difficult to let them go.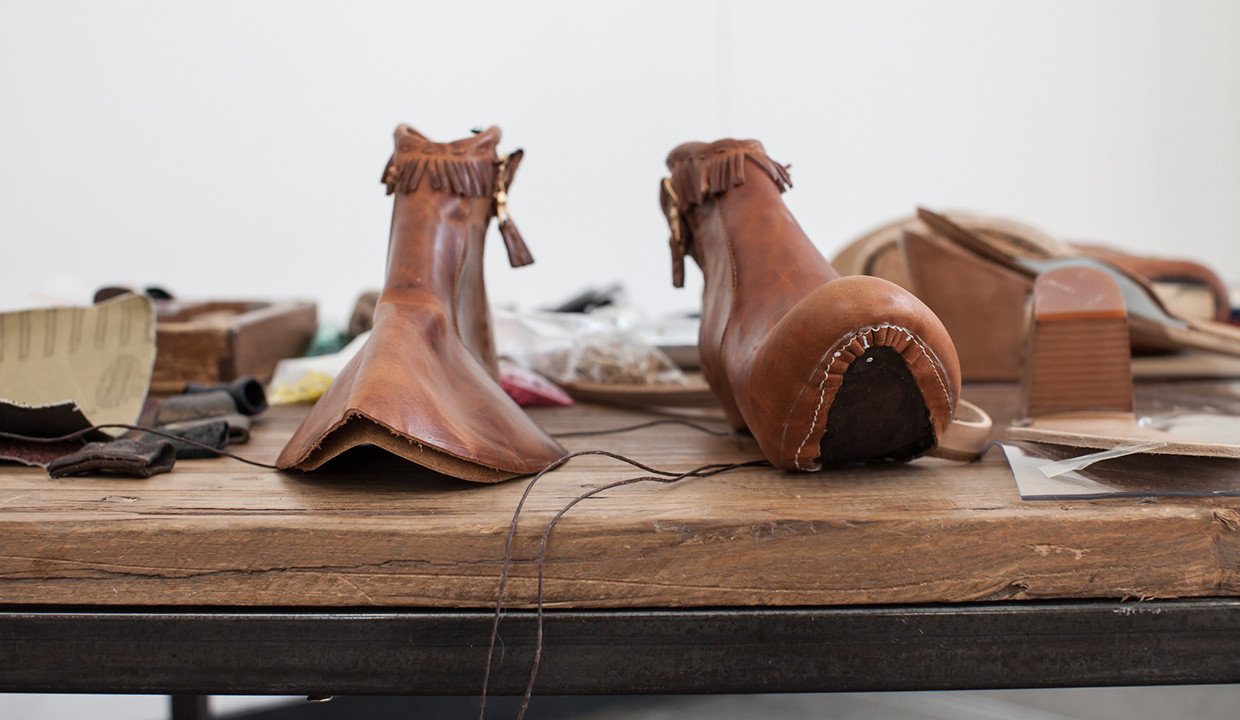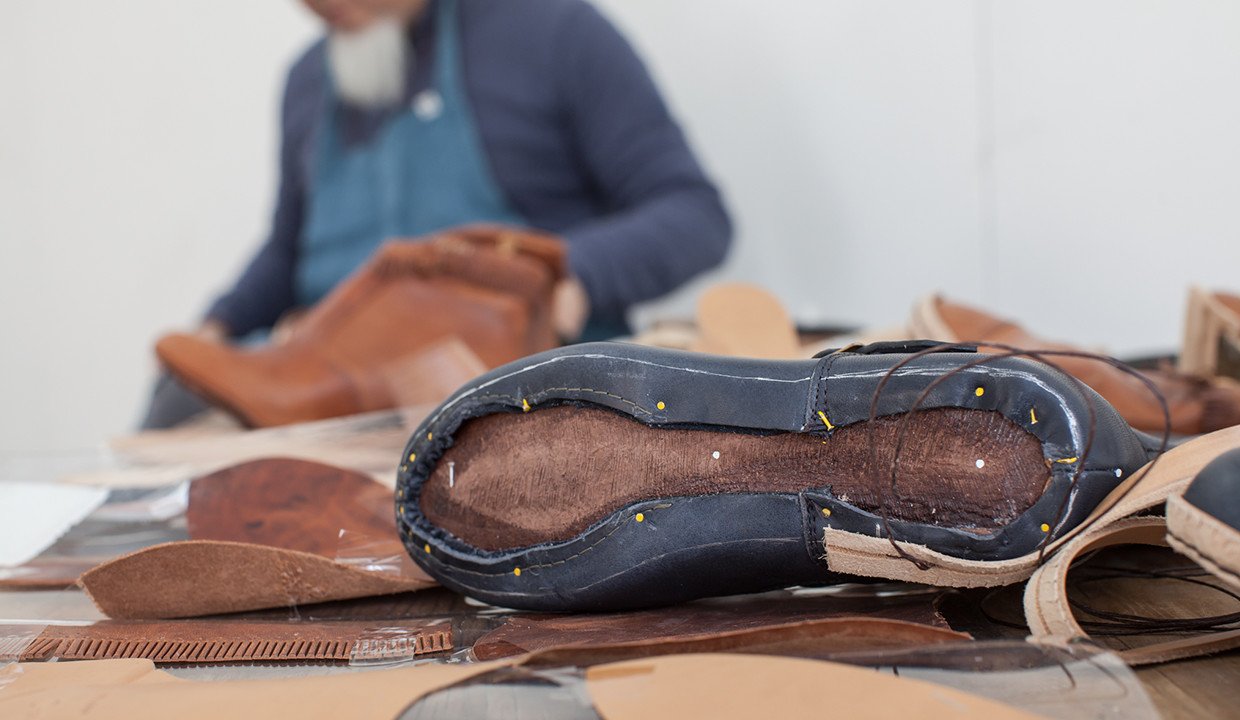 When its time, you can simply replace the outsoles and refresh them into wearable condition again, where your feet already fit the shape of the boots with optimal comfort. One of the greater advantages of Goodyear welted shoes, is that it is relatively easy to replace the soles. It could be said that boots that can be worn comfortably for a long time, bring absolute joy to their owners.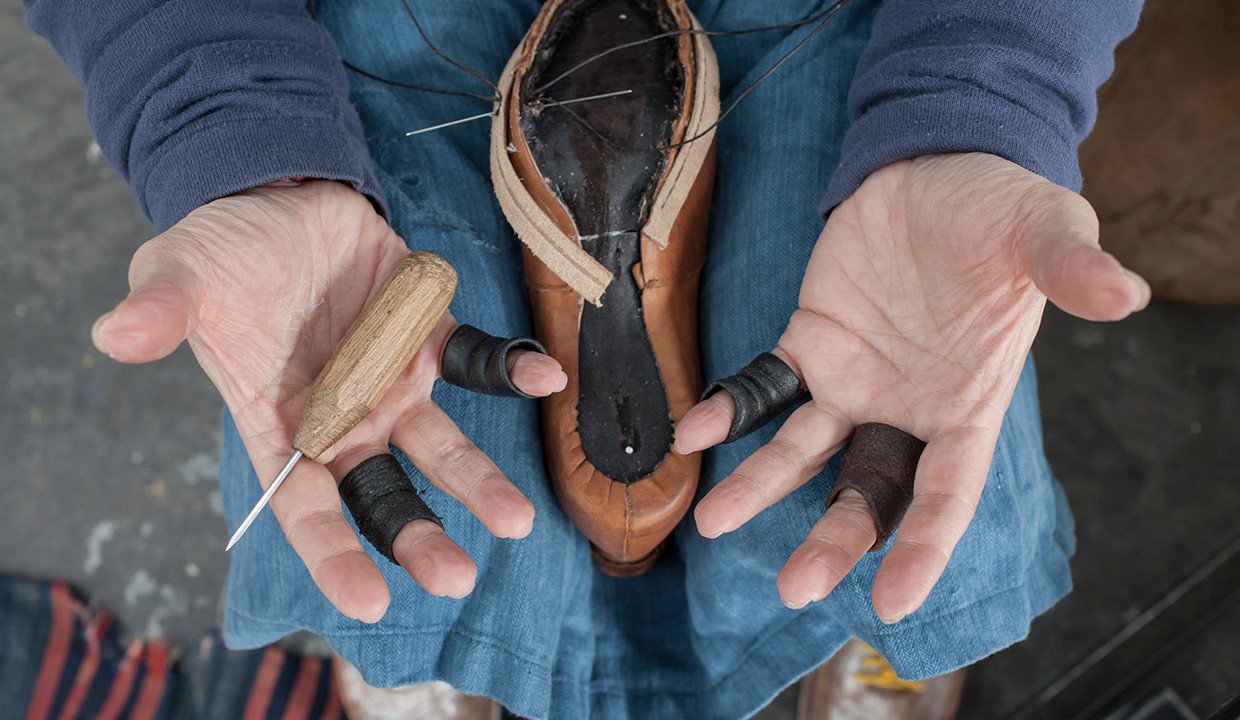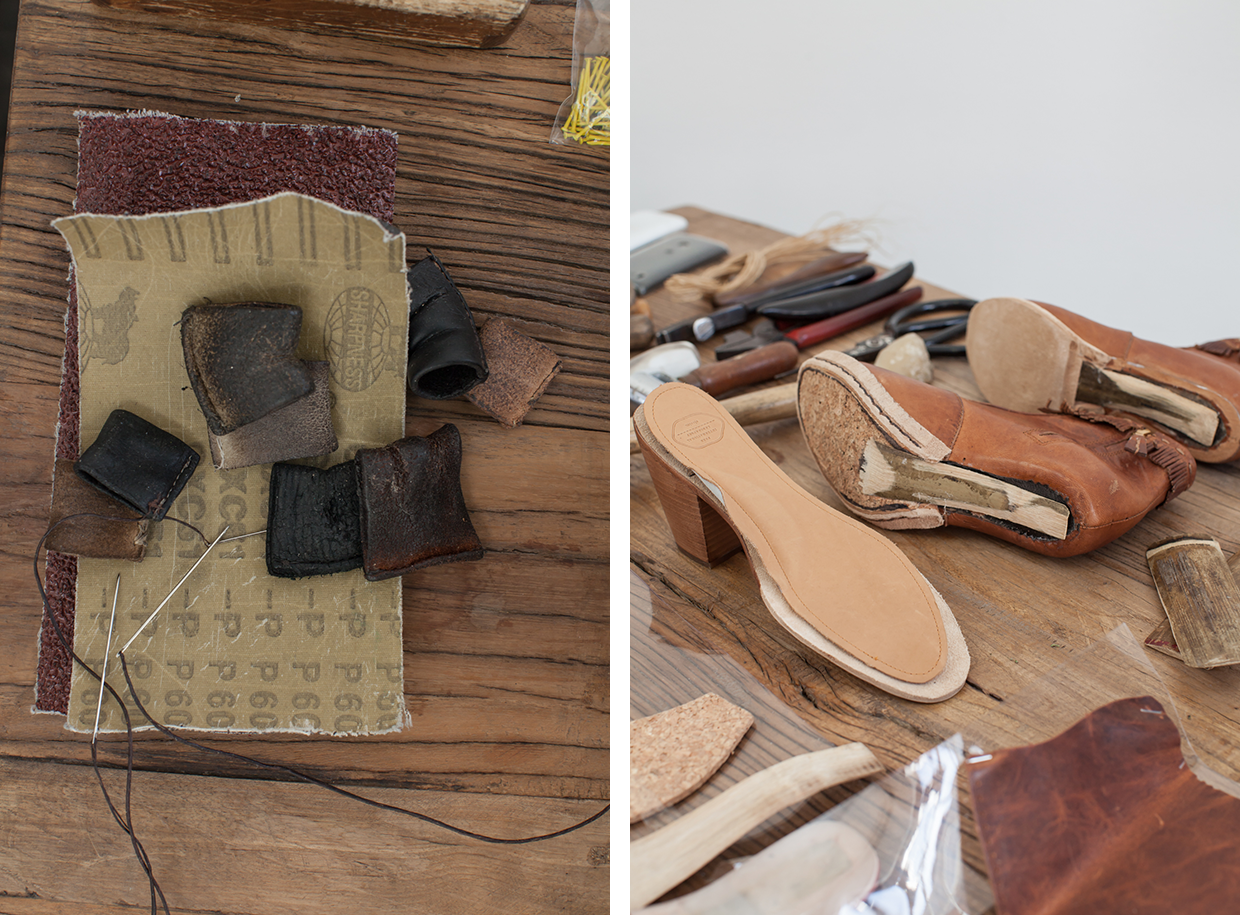 The "Goodyear welt method", considered one of the finest methods of shoe construction in modern time, was developed in the United States by a man named Charles Goodyear Jr. during the late 19th century. The Goodyear welt is a strip of leather, rubber, or plastic that runs along the perimeter of the outer surface of the shoes. The method was established with the invention of an original machine that replaced the previously used hand sewn method, where obviously all the work was done by hand. Instead of stitching together the "upper part" of the shoe directly to the outsole, the welt and outsole is stitched together which then anchors the upper and outsole; but not before stitching together the welt and the inner sole. The visible stitching along the welt portion running along the edge of the sole is a feature of the Goodyear welt process.
The Goodyear welt method minimizes the amount of adhesive required, is extremely durable and stable, doesn't tire your feet out even when worn for long periods of time, and has excellent absorption properties. It has been utilized to manufacture a wide range of shoes, including formal shoes and outdoor boots, but the process requires the technique of highly experienced craftsmen. More recently the number of shoes manufactured by attaching the soles using large amounts of adhesives, which also cut costs, has seen increased production in the market. Meanwhile, the numbers of craftsmen who possess the ability to make a shoe with the Goodyear welt method continue to dwindle.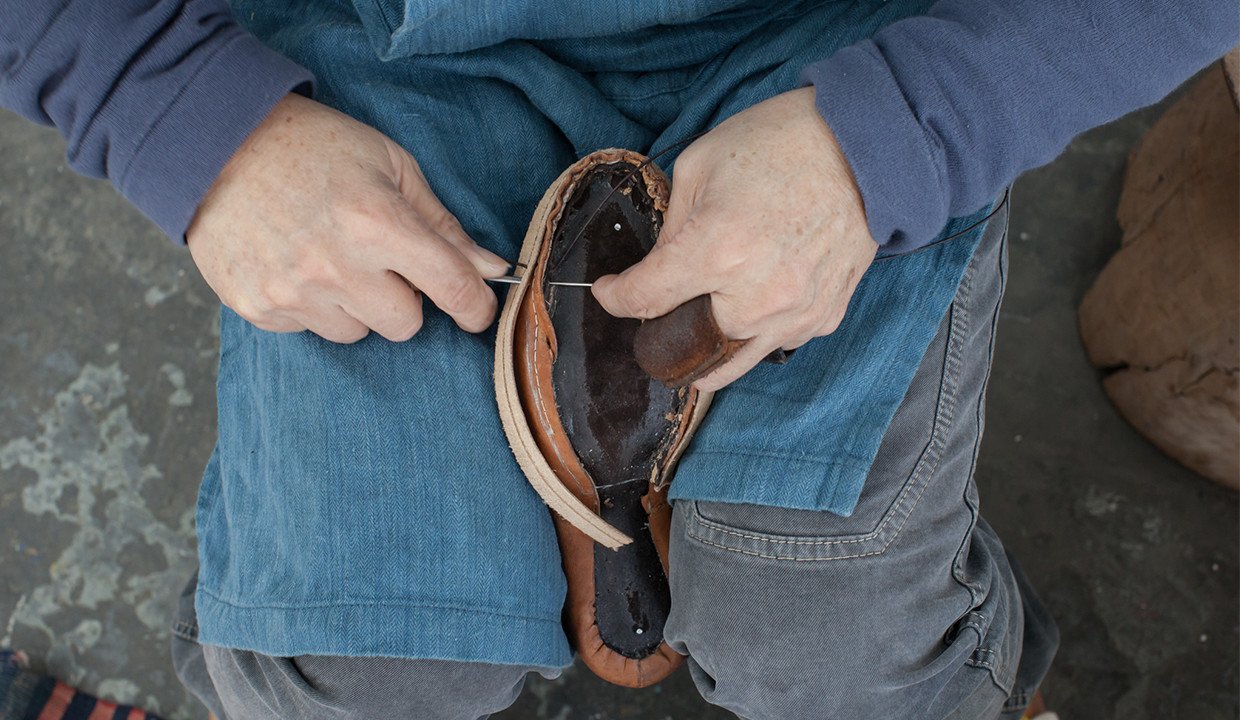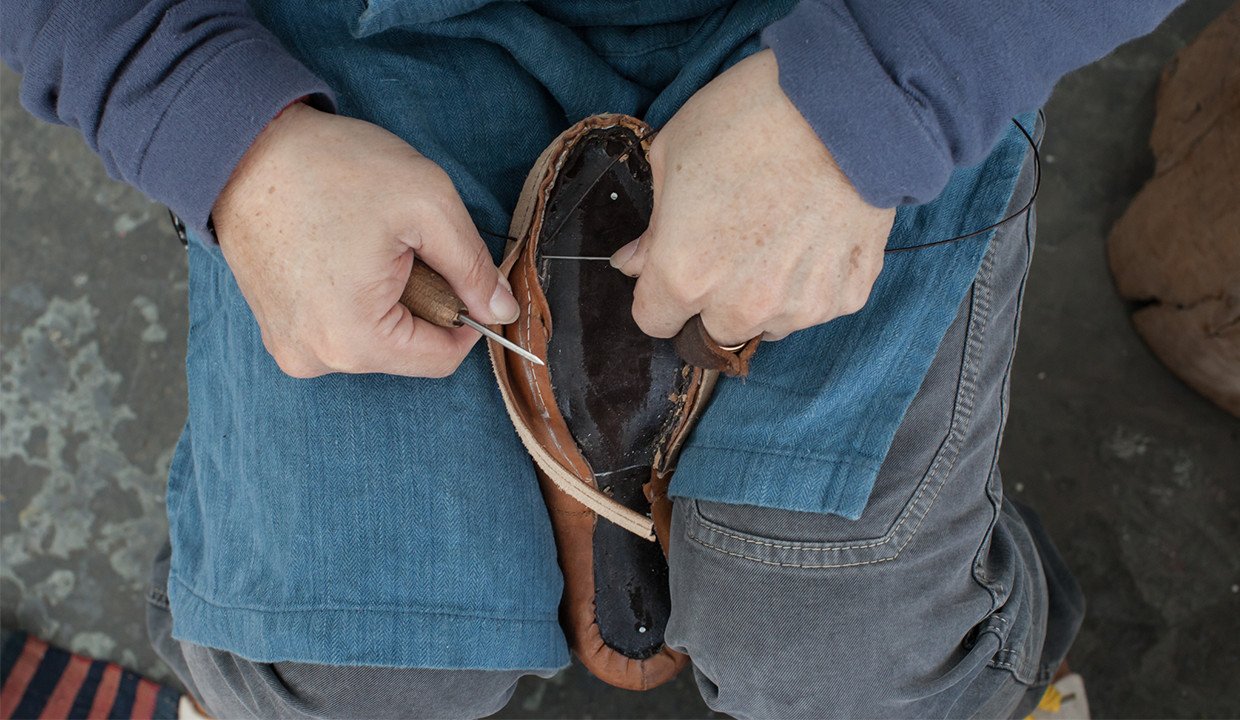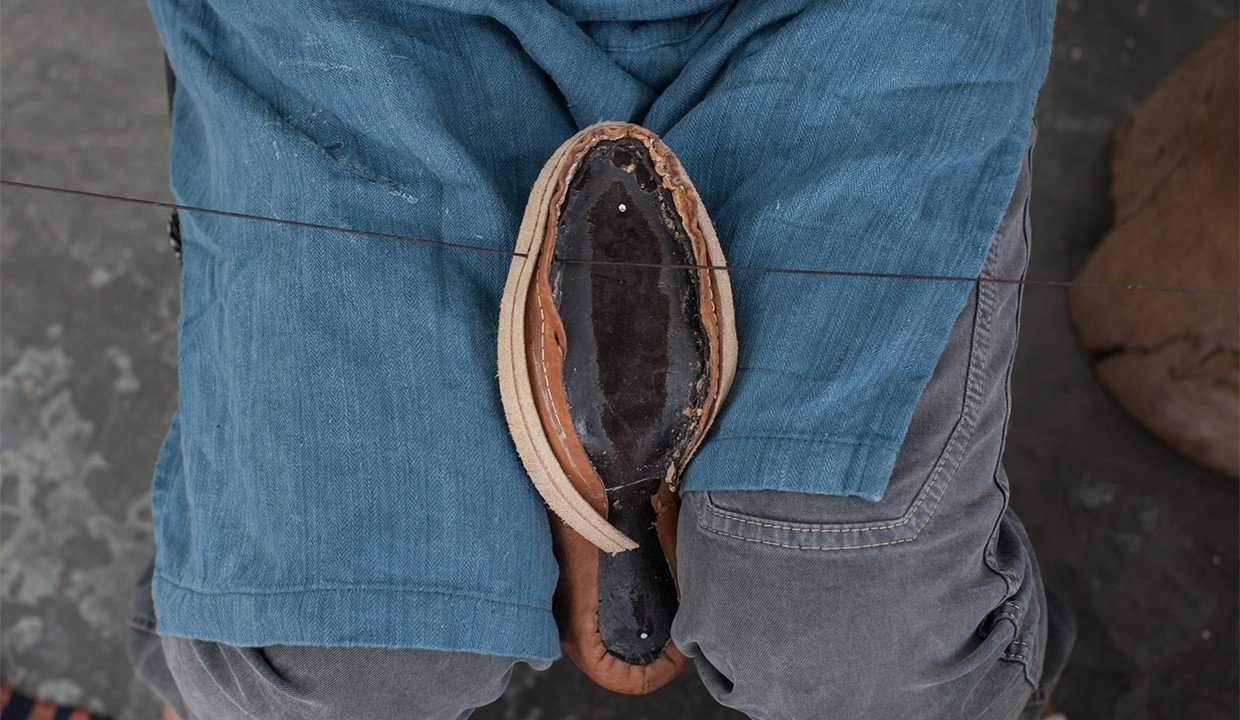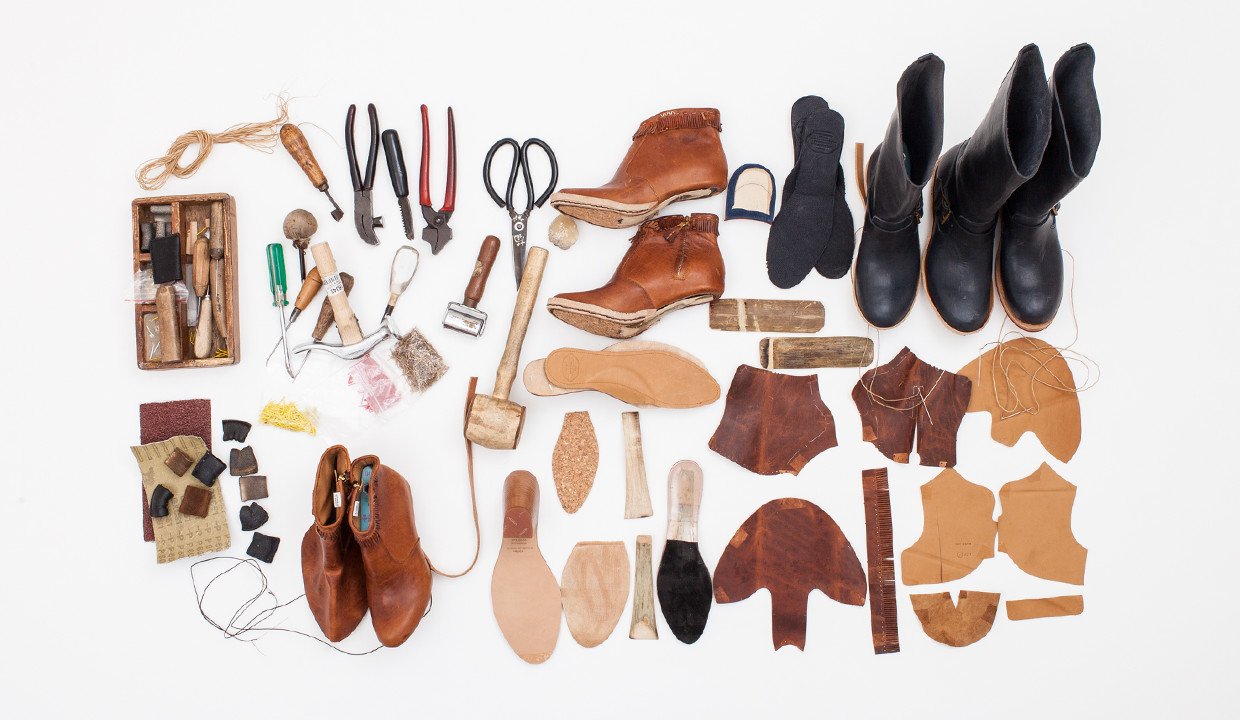 2023.6.12 Republished with revisions
2016.12.13 Original work published