Press Release
Press
Subsequence SALON vol.2 My Archive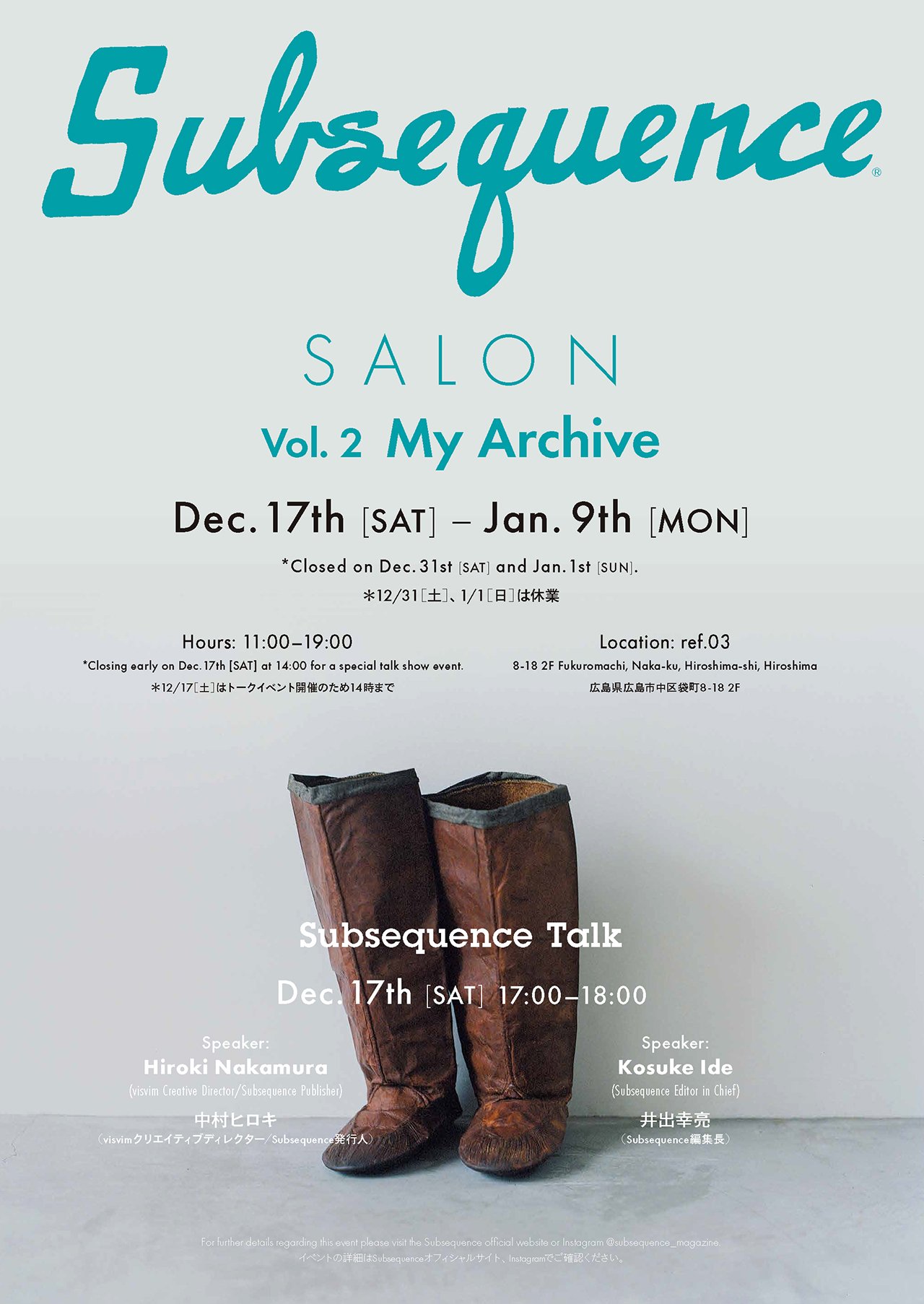 Subsequence SALON is a pop-up gallery event curated by Subsequence magazine that displays a variety of arts and crafts from different eras both east and west that are also available for sale for a limited time.
This exhibition will focus on Hiroki Nakamura's "My Archive" (Magazine House, 2018) featured in the most recent issue of Subsequence Magazine (volume 05) as a special appendix and take place inside「ref.03」a new exhibition space scheduled to open this fall within the store「ref.」a Subsequence Magazine stockist in Hiroshima.
"My Archive" was a serialization that appeared in POPEYE Magazine from 2012 to 2018, which featured archival objects and collectibles belonging to Creative Director Hiroki Nakamura. It introduced a variety of things that Nakamura discovered and was fascinated by, where he would talk about its charm by featuring one specific archival item in each issue that inspired him in his work creating products. The serial feature was also published as a special book by POPEYE BOOKS in 2018.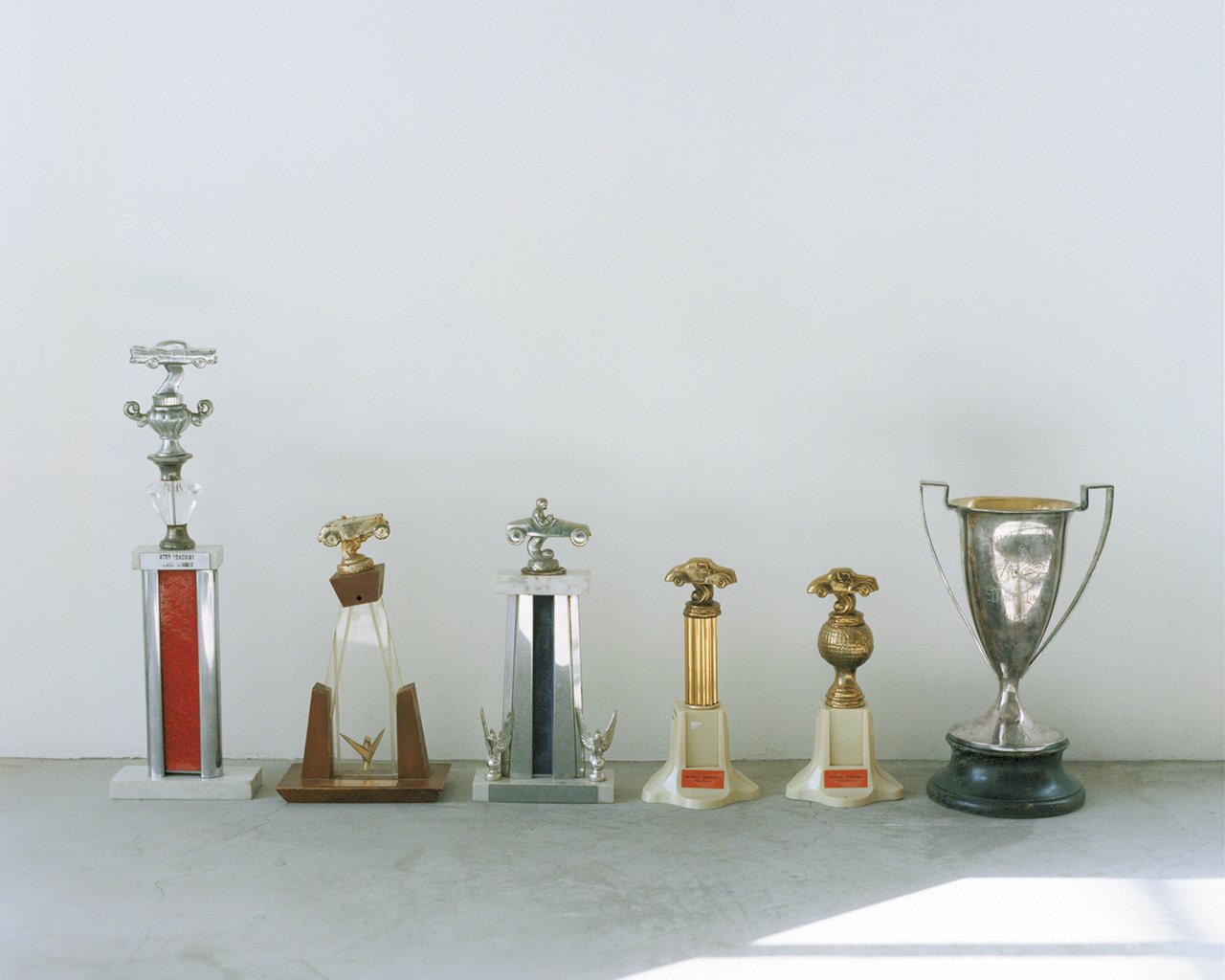 "To think about what attracted me to this thing and divulging that charm simply as I felt it." To separate from any form of public opinion or any other individual opinions, it allowed me to express and discover the importance of thinking about what I like to call "value or worth for myself." The efforts put forth to create this serialization later became the catalyst to publish Subsequence magazine.
This exhibition is a rare opportunity to display a variety of items from different eras, countries, and cultures that were introduced in the book. In addition to Subsequence magazine being available at the venue, the original "My Archive" book which is currently out of stock with the publisher will be available for sale. There are also a series of official merchandise pieces including a T-shirt and bag that were made especially for this event. We hope you will find the time to come and pay us a visit.
Dates: Dec. 17th (SAT) - Jan. 9th (MON) * Closed on Dec. 31st (SAT) and Jan. 1st (SUN).
Hours: 11:00 - 19:00 * Closing early on Dec. 17th (SAT) at 14:00 for a special talk show event.
Location: ref.03 8-18 2F Fukuromachi, Naka-ku, Hiroshima-shi, Hiroshima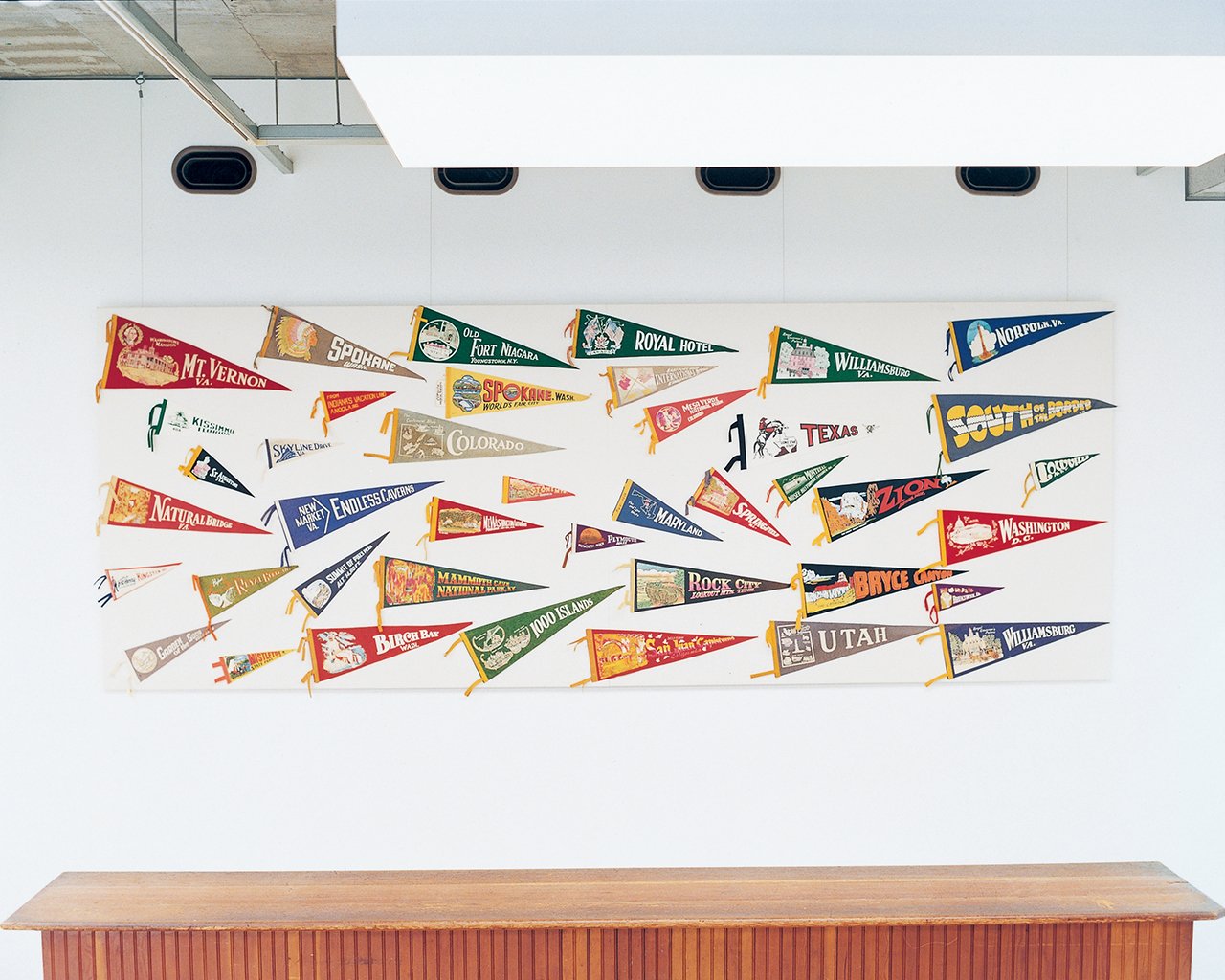 Subsequence Talk
Subsequence SALON vol. 2 My Archive Commemorative Talk Event
The talk event will welcome Subsequence Publisher and Creator, Hiroki Nakamura alongisde Editor in Chief, Kosuke Ide to speak on the never talked about background story behind the reasons for publishing Subsequence, along with reflections on the My Archive series, which was one of the primary catalysts. They also plan to talk about the concept of the magazine, and their thoughts regarding print media as well as their outlooks on the future of these matters.
Date: Dec. 17th (SAT) 17:00 - 18:00
Location: ref.03 8-18 2F Fukuromachi, Naka-ku, Hiroshima-shi, Hiroshima
Attendance: Those who wish to attend the event may send an official request on the「ref.」official web site from Dec. 2nd (FRI). Registration will be closed as soon as the capacity is reached.
Entry Fee: Free Admission
Speakers: Hiroki Nakamura (visvim Creative Director / Subsequence Publisher), Kosuke Ide (Subsequence Editor in Chief)